The Black Prince & 5 Other Scintillating Soundtracks Of 2017
Music tends to shape the emotional journey of a film and culturally iconic soundtracks from movies like The Black Prince will leave you spellbound. The Black Prince weaves the poignant true story and legacy of the last King of Punjab, Maharajah Duleep Singh, and his relationship with Queen Victoria.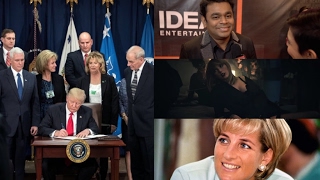 Trump's #MuslimBan Backlash | A.R. Rahman in Toronto | Zayn & Taylor Swift's Sexy New Video
ANOKHI PULSE TV gets you caught up on the week's buzz makers and newsworthy stories with host Dilshad Burman. The trending topics this week: Zayn & Taylor Swift's new video
Entertainment & Gossip
Newsletter Sign Up
Subscribe to our FREE newsletter for all of the latest news, articles, and videos delivered directly to your inbox each day!